Easy bookings
Book easily online at Calendar & Reservations. Do you prefer personal contact or have special requests? Send us a message and we will contact you as soon as possible. Reservations can be made for a minimum of 3 nights.
Mi casa, su casa
We prefer to be there ourselves of course ;-), but we wish everyone the same feeling of freedom, peace and happiness. Therefore with us no 'bare' vacation home, but 'our' house. Feel welcome and at home in Kaap Zilt.
Happy people
Check the reviews… We want only happy people. And if there is something unexpected, we are happy to solve it.
Lots of privacy
Kaap Zilt is detached and located in one of the most beautiful places, against the edge of the golf course with beautiful (dune) views to the South, with a spacious garden and terrace all around. The driveway is on a quiet (dead end) street. Rabbits, hares, and pheasants guaranteed.
Sun, sun, sun
Because of its south-facing location: when it shines, you have sunshine all day.
Wake up in the morning in the sun outside on the terrace, out of the wind, with fresh coffee.
In the evening, enjoy a bbq while the sun slowly disappears behind the golf course.
Sleep tight
All three bedrooms have 2 single beds with box spring and fine mattresses. On the beds four-season down comforters and choice of two types of pillows. Bed linen is included in the price.
All bedroom windows have roller screens, folding curtains and also blackout duettes.
There is also a quiet fan in each bedroom.
Barista yeah
Moccamaster for the filter coffee lover, Bialetti for the Italian and a hand grinder for the pour-over barista. And, of course, a milk frother that makes full 'skuum koppe'.
Good food & smoothies
Weber bbq, blender for delicious smoothies, refrigerator (2nd in storage room with small freezer compartment), hot air oven, microwave, toaster, kettle, 4-burner stove, dishwasher.
Hi-speed
Restless from all the quiet? Still checking your socials? Netflixing in bed? Or take an online yoga session? There's hi-speed Wifi throughout the house.
Parking
At Kaap Zilt there is parking space for two cars.
For electric cars there are charging stations centrally on the park.
And also...
Inside: Ground floor underfloor heating, 46″ smart TV, Sonos sound, modern high-efficiency wood-burning stove, games, washing machine, clothes dryer.
Outside: Outdoor fireplace, wood supply (normal use included), large trampoline (own risk), Fatboy 2p hammock, gazebo with 3 bikes.
Ground floor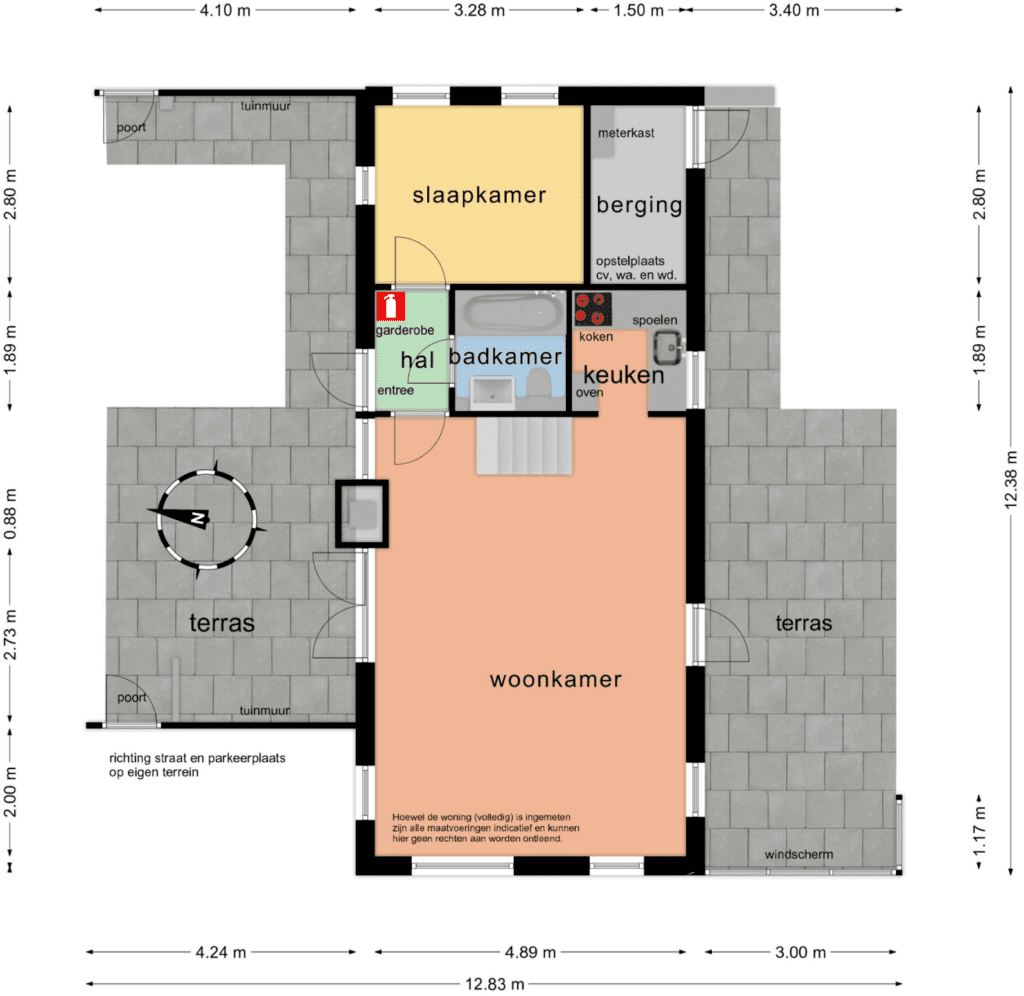 First floor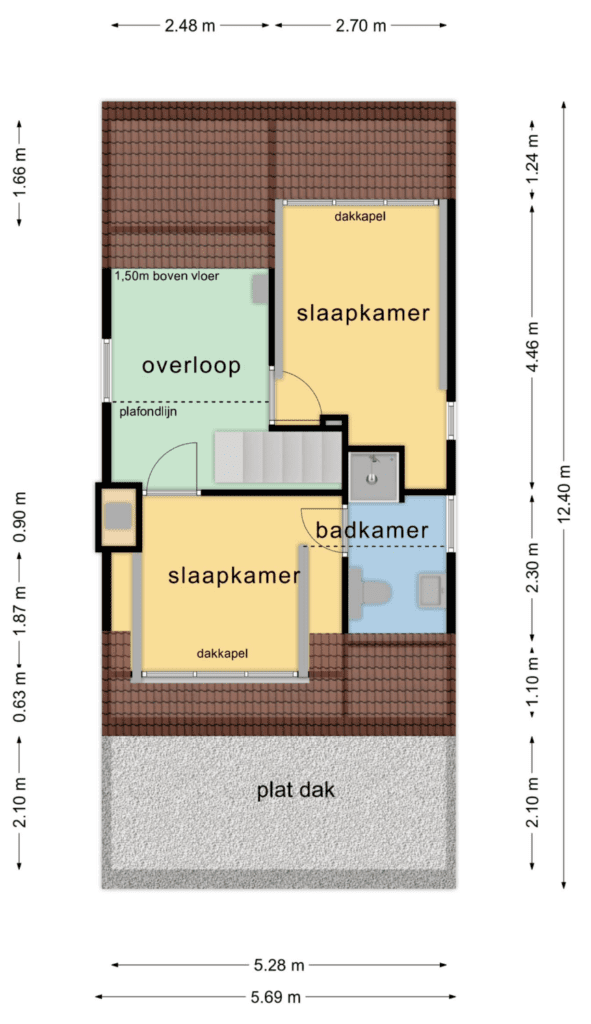 Park de Krim
Kaap Zilt is located in one of the most beautiful spots of luxury vacation park de Krim. The park includes a small Spar supermarket (fresh croissants), tropical swimming pool (entrance included), ATM, bowling, climbing park, kids club.
Our unique location has all the advantages, but not the burden of a park. Golf Club de Texelse (18 holes) is 5 minutes walk from the door – beautifully situated in National Park Dunes of Texel.
Sun, sea, beach
The North Sea beach is "around the corner," 2 km west straight through National Park Texel Dunes. Here you will find Paal 28, or a little further, the lighthouse and Paal 33 (with beach pavilion Kaap Noord). Here is also wadden ferry De Vriendschap for day trips to Vlieland or for a seal spotting trip. The Wadden Sea is also at 2km.
de Cocksdorp
The cozy village of de Cocksdorp is only 1.5km away. Here you will find, among other things, a fine large supermarket (Plus) with ATM, several restaurants and stores, a fresh bakery. At the head of de Cocksdorp is also the picturesque Little Harbour of Sil – named after Sil Boon, the last beachcomber of Texel and who was the skipper of De Vriendschap.
No groups
Families are most welcome. For groups of friends, colleagues or otherwise, we unfortunately have no room.
Would you still like to discuss? Feel free to contact us.
No pets
To ensure a tip-top stay for everyone, pets are not welcome at Kaap Zilt.

This applies to all pets.
No smoking
We like to keep Kaap Zilt nice and clean and fresh.
There is no smoking inside.